Iframe paypage
Iframe Payment Page is a website prepared by PayBy and can be embedded in your website. The Hosted Pay Page still resides on PayBy' secure servers but the transition to the PayBy secure page is invisible to the cardholder.
If your site has integrated our iframe paypage, your site will look like this: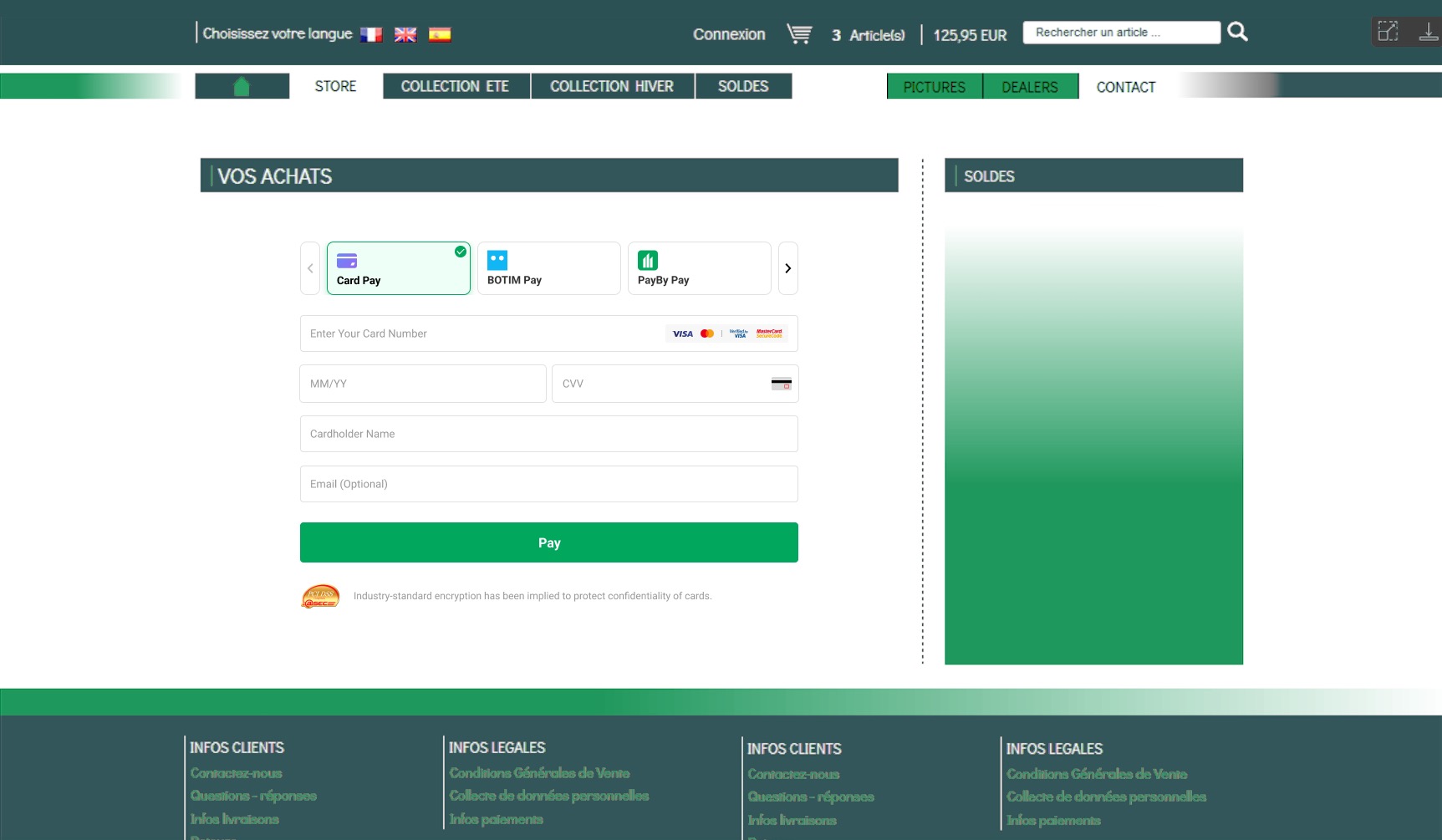 To experience the payment process, enter the fields and click Pay Now below. Please use the bank account and PayBy account of test environment version to experience. Find the apk and account here.